Roger Feder Speaks out About Tiger Woods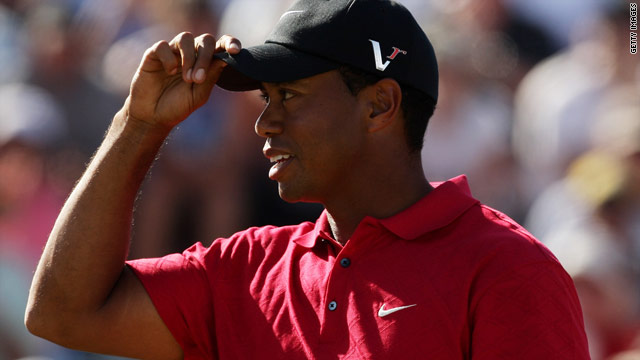 Tiger Woods's pal Roger Federer has spoken to the elusive golfer and believes his scandal-plagued friend will soon return to the sport.
Federer predicts in an interview with French sports paper L'Equipe published Friday that Woods will make a comeback "as the wonderful golfer we know."
Federer also said he told Woods he'll support him. "The tabloids are going crazy, sponsor contracts are falling apart," Federer said.
"I've always been aware that the image you patiently construct for an entire career can be ruined in a minute," he added. "It scares you a bit, but that's the way things are."
Federer adds that the November car accident and subsequent stories about extramarital affairs have been rough on Woods.
Woods won the Australian Masters November 15, but hasn't played golf since. Two weeks later, he crashed his SUV into a tree and a fire hydrant in the middle of the night outside his Florida mansion.
Reports of numerous affairs quickly followed news of the accident, prompting Woods to admit to infidelity and announce he'd be taking a break from golf. He hasn't been seen in public since the crash, and many friends have said they haven't been able to reach him.
"Tiger needs calm," Federer told L'Equipe. "And soon he'll become the wonderful golfer that we know again."