Look Back on Hoda Kotb and Joel Schiffman's Private Romance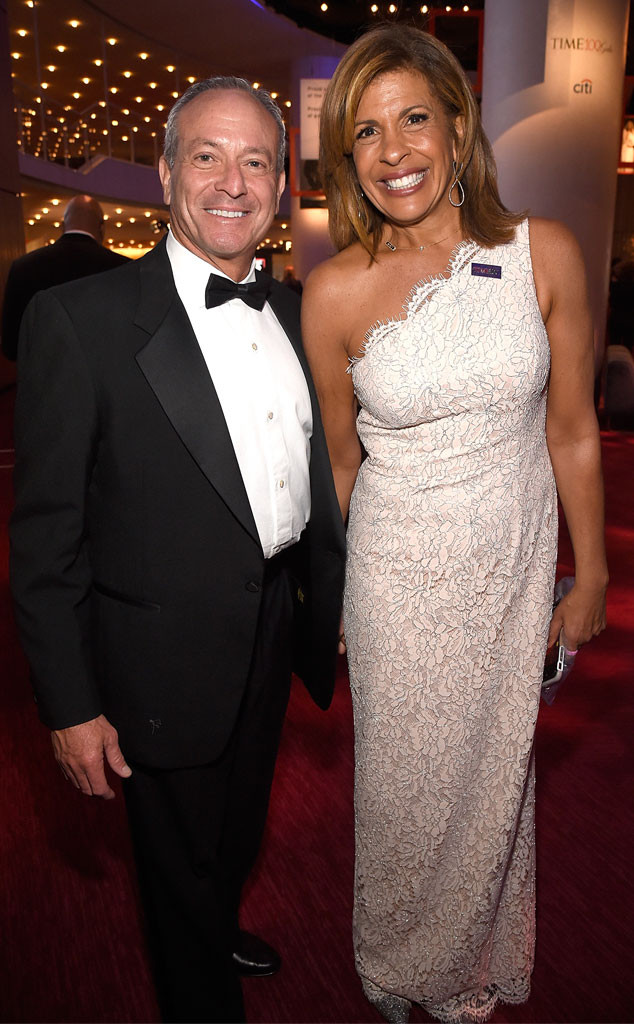 Kevin Mazur/Getty Images for Time
Hoda Kotb is heading into the holidays an engaged lady. 
As has become customary over the years, the Today co-anchor shared the big personal news live on TV Monday morning, taking even her famous colleagues by surprise. Amid all the on-set excitement, Kotb confirmed her longtime partner Joel Schiffman popped the question while the two were on vacation.
As the anchor recalled, she and her longtime beau were finishing dinner on the beach when Schiffman revealed he had something else he wanted to say. Meanwhile, Kotb was totally shocked. 
While the journalist is beaming with joy, they have not yet figured out how to explain the milestone to their two younger daughters. "How are we gonna explain, 'Your parents are going to get married?'" she asked with a laugh. 
"You've got two built-in flower girls," Al Rokerpointed out. 
Needless to say, Kotb is as happy as can be. "Love that Joel," she said with a smile on her face. 
It seems not much has changed since these two coupled up six years ago. "Joel showed me that anything is possible. Like, at 50 years old, you can have butterflies—you can feel that again," she told Closer Weekly in 2015. "At 50, you can trust someone and realize that there are second chances in life. Joel showed me all of that."
Now, as the two prepare to embark on the next chapter of their heartwarming romance, this couple has already experienced many special milestones in their years together. Revisit their sweet path as a couple in E!'s gallery below!
(E! and NBC are both part of the NBCUniversal family.)
Instagram
Pairing Up
The private pair kept their romance out of the spotlight after being introduced by Kotb's producer. In fact, the journalist had not used her beau's real name publicly until two years into their romance. 
Instagram
Moving In
In 2016, Kotb revealed they were taking a big step in their relationship by getting an apartment together.
Instagram
Starting a Family
Then, in February 2017, the couple became parents together after Kotb adopted her first child, daughter Haley Joy. 
Instagram
Family of Four
Two years later, the couple's family grew by one when the broadcaster adopted their second daughter, Hope Catherine. 
Instagram
All Smiles
While they typically keep their relationship mostly out of the spotlight, fans can always count on Kotb to occasionally share sweet snaps of them together on social media. 
Courtesy of Today
Yes!
In November 2019, Joel popped the question while on vacation with his future wife. 
Kevin Mazur/Getty Images for Time
Wedding Bells
After not rejecting the idea of marrying again years earlier, wedding bells are officially ringing for Hoda. Now, we just have to stay tuned for the day she walks down the aisle. 
E! News returns weekday mornings at the beginning of 2020!